Gino Fortino, Owner & Winemaker
gino@fortinowinery.com, Phone:408-842-3305
Since taking over the mantle winemaking from his father in 1987, Gino has made his own mark by perfecting and crafting 100% Carignan and the winery's signature blend, the Maribella.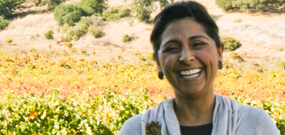 Debbi Sanchez, Operations Manager / Wine Club Director
debbi@fortinowinery.com, Phone:408-842-3305
Contact Debbi for information on our Wine Club &
For over ten years Debbi Sanchez has created spectacular private and corporate events. Her professionalism and attention to every detail have earned her consistent 5-star ratings on Yelp, Wedding Wire, and Here Comes the Guide. Over 600 wedding couples and their guests have shared their special day at Fortino Winery with family and friends. Debbi now brings her talents and experience to our wine club and winery operations, and we are excited to see her in her new role.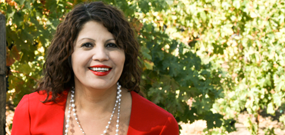 Bertha Valenzuela, Outside Sales Representative
villa1712003@yahoo.com, Phone:408-499-4621
Contact Bertha for information on carrying our wines at your establishment.
Bertha Valenzuela has been sharing her passion and joy for Fortino Winery for over ten years. Whether pouring at a wine walk, in a local restaurant, hotel, store, or spa, Bertha finds excitement in bringing Fortino wines to the public so that more people can be delighted by its excellence. Her warm and joyful personality pair perfectly with her expertise and professionalism, fusing the perfect balance between flavor, fun, and friendship. We could not find a better person to represent Fortino Winery.